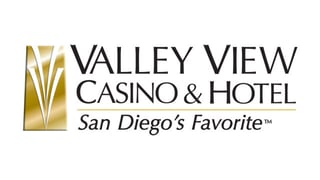 February 5, 2018 - San Diego, CA – VizExplorer, a leading provider of operational intelligence solutions to the gaming industry, today announced that it has signed a new agreement with Valley View Casino & Hotel, San Diego's Favorite Casino, to install campaignViz™ and floorViz™ at the Southern California property.
Valley View chose VizExplorer's enterprise software to help modernize and increase visibility across the operation. By integrating multiple data sources and overlaying advanced visualizations, VizExplorer's solutions will provide Valley View an in-depth, real-time look into casino operations. With campaignViz™, the casino's marketing department can design targeted, highly effective campaigns aimed at the player segments most likely to respond, while floorViz™ empowers slot operators to implement data-driven change decisions to optimize slot machine revenues.
"Southern California's crowded casino market requires that we stay ahead of the curve with sophisticated solutions that improve how we attract guests and keep revenues strong. VizExplorer's reputation precedes them, and the company's enterprise software scales with our data needs," said Todd Jackson, Valley View's VP of Information Technology.
"We're thrilled to welcome Valley View Casino to the VizExplorer family, and we're confident that they'll see their investment in us bear fruit quickly," said Kyle Gryzanoski, VizExplorer's VP of Sales–Western Region.
Southern California's premier gaming destination, Valley View Casino & Hotel features 2000 of the latest slot machines and 26 exciting tables, including blackjack, roulette, baccarat, pai gow poker and more, as well as a complete non-smoking casino in addition to the main casino floor.
The agreement was handled by VizExplorer reseller Game Changing Technologies, a provider of licensing and consulting services to companies doing business in the casino industry.
About Valley View Casino & Hotel
Valley View Casino & Hotel, Southern California's premier gaming destination, combines the thrill of all your favorite slots and table games with beautifully appointed hotel rooms, six outstanding restaurants and unparalleled guest service. The casino features 2,000 slot machines, exciting table games including blackjack, roulette, pai gow poker and more, as well as the most rewarding Players Club around, which is always free to join.
Guests can enjoy the spacious Main Casino, a large and private High Limit Slot Area, an innovative slot tournament area, additional amenities and more. For gamers that prefer a non-smoking experience, the separate Non-Smoking Casino features a state-of-the-art air filtration system and over 500 slot machines to choose from, a separate Players Club, the casino's Promotions Area, a new tournament area and more, all in a completely smoke-free environment.
Exceptional dining options at Valley View Casino & Hotel include the iconic Maine lobster Buffet; the award-winning Black&Blue Steakhouse and Lounge featuring a spectacular 3,300-gallon saltwater aquarium for guests to admire; BLD's Café; Sweets pastry, coffee and sandwich shop; Stix Asian noodle bar; and Snax 24-hour snack shop.
With three unique bars and free live entertainment every week, there's always something going on at Valley View Casino & Hotel. To extend your fun, the luxury boutique hotel features 12 Luxury Suites (1,000 sq. ft.) and 96 Deluxe Rooms (500 sq. ft.), all with breathtaking views of the Palomar mountain range along with free internet, free valet service and a complimentary VIP breakfast.
Plus, the casino known around Southern California as San Diego's Favorite® does not charge any resort fees or parking charges, making it a true Vegas experience at a great value. Valley View Casino & Hotel is an enterprise of the San Pasqual Band of Mission Indians. All guests 21 and over are invited to enjoy the casino, hotel and restaurants. Valley View Casino & Hotel is located just 15 miles northeast of Westfield North County Mall, just east of Escondido and south of Temecula. For more information about Valley View Casino & Hotel or to book a reservation, please visit ValleyViewCasino.com or call 760-291-5500.
About VizExplorer
VizExplorer offers operational intelligence (OI) solutions to the gaming industry. The next generation in data-driven decision making, OI lets businesses analyze live, fast-changing data and take immediate action using a single toolset. VizExplorer's applications and tools help enterprises address smart space and profit optimization, marketing campaign management, CRM and customer service, and service and dispatch management. VizExplorer is headquartered in San Diego, with offices in Las Vegas and Wellington, New Zealand. www.vizexplorer.com
Press Contacts:
For VizExplorer: Solange Jacobs Randolph, +1 (858) 336-8728, press@vizexplorer.com
For Valley View: Bianca Kasawdish, +1 (619) 356-3020 x104, bianca@teaminnovision.com