Hi. My name is Brandon Lenssen.... And I can honestly say I am currently doing my dream job! I've been so fortunate to have spent the last 19+ years (almost my entire career) in the casino gaming industry.
Prior to joining VizExplorer, I've worked for Casino Operators in Ontario, Canada, Baton Rouge, Louisiana and Black Hawk, Colorado. During this time I have been able to see and experience different cultures, climates and ways of thinking about the casino business. I've met some of the most amazing and talented people who have helped me and continue to shape my career and influence my life. All of this has helped prepare me for my current role as a Senior Industry Specialist with VizExplorer.
My current career involves me traveling extensively across the U.S.A., Canada & more meeting with casino operators of all types to demonstrate the very powerful and flexible features of the most advanced casino gaming centric software solutions I have been exposed to so far in my career.
What makes my job so enjoyable is that I have the opportunity to learn from and share my experiences working closely with both our very talented internal team as well as forward thinking casino executives from across North America and beyond while using and continually improving upon our Casino software solutions suite and incorporating our ever evolving and expanding library of best practices to optimize the operations for our business partners.
For those of you who don't know about VizExplorer, we are going to fix that. Not only will you learn about what we do but you will want to apply our technology to your business operations. As our website currently reads:
"The VizExplorer software makes life easier, more productive and more profitable for casino operators. Our powerful, yet intuitive applications provide elegant solutions to a range of challenges, from marketing campaigns to player development to slot-floor optimization and more.
Our robust and proven platform seamlessly integrates player, gaming and other data streams to facilitate automation of essential operations and provides valuable business insights in real time.
Headquartered in San Diego, VizExplorer is led by a team of renowned business-intelligence experts, seasoned casino-industry veterans and world-class software developers devoted to building the very best products and backing them with extraordinary support."
Over the next weeks and months, I look forward to sharing some of the stories from my travels as well as some of the business questions that have been asked and answered using the VizExplorer Technology! Stay tuned for the continuing adventures, problems and solutions I will bring to you.
Request a demo today!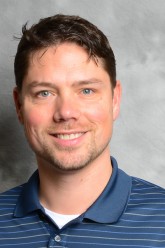 Brandon Lenssen
Senior Industry Specialist Team
VizExplorer